University and college campuses, much like cities, are constantly evolving to meet the needs of changing student demands and striving to provide world-class learning environments.
Estates, campuses, teaching spaces, housing and other facilities are being modernised and expanded to optimise the use of space.

Research and learning centres need to be more technologically advanced and future proofed.

Social spaces need to be multi-functional and mutually benefit staff, students, visitors and the local communities.
University estates are places usually within or at the edge of a city. As universities redefine or expand, small scale communities are created which need to fit into an existing
place or larger community.
In realising a university's mission and vision for the future, we understand the multi-faceted challenges that Estate teams must navigate.
A constantly changing environment to meet sustainable long-term growth objectives.

Space and place planning for an integrated university optimising the use of an established campus.

Developing further as a social and economic asset to the local community and the region.

Retaining and recruiting the right staff.

Managing travel demand to maximise accessibility and connectivity whilst mitigating the impact of traffic congestion on the area.

Funding & budgetary constraints – with increased pressure on funding, the need to control construction and operational costs and prove value for money is vital on every new development.

Energy efficiency and carbon management considerations to support a sustainable future and long-term care of the environment.

Offering residential accommodation on or near campus for a high proportion of students and an increasing number of staff.

Demanding stakeholder interests and engagement.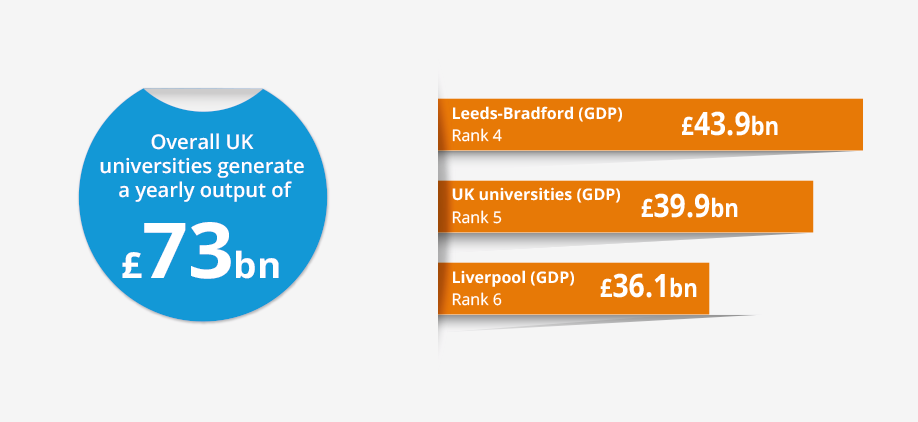 Universities are major contributors to the UK economy
If all UK universities were based in the same city, it would be the fifth-largest economy in the country, based on contribution to the GDP. Overall UK universities generate a yearly output of £73bn.
Source: UUK (2014), The Brookings Institution (2012). For further information .
Universities are cultural centres for their local communities
More than 100 university museums are open to the public across the UK. They attract nearly 4 million public visitors a year. Universities also hold free public lectures - attended by more than 2 million people every year.
Source: HESA (2016), University Museums Group (2013). For further information .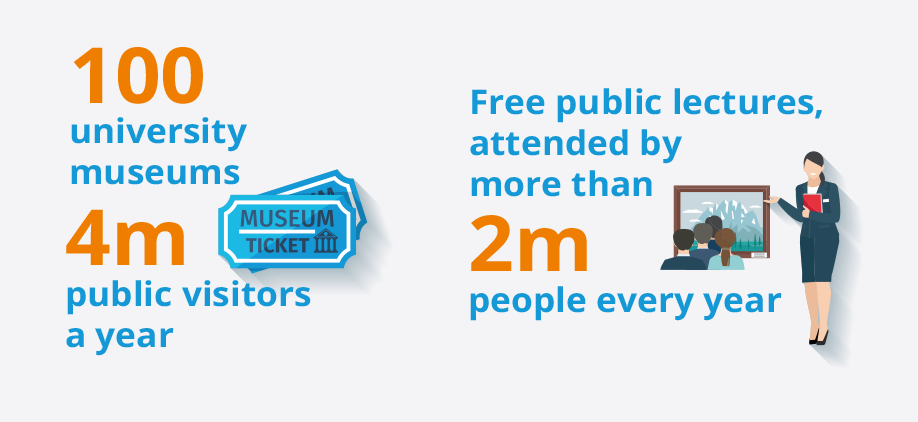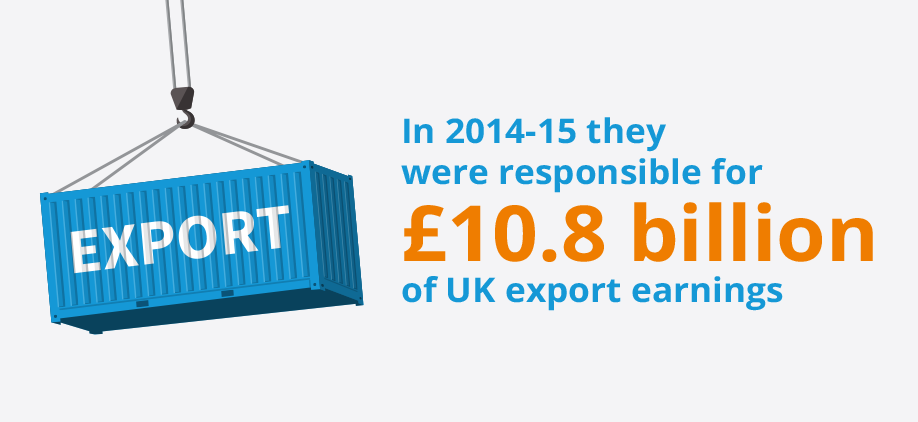 International students are good for the British economy
There are currently 437,000 international students (non-EU) studying at our universities, and they collectively generate £10.8 billion in export earnings. £5.4 billion of this is spent off-campus in local shops, cafes and countless other businesses. Overall, international students support more than 206,000 jobs in towns and cities throughout the country.
Nearly 80% of international graduates plan to develop professional links with UK organisations. This impact will become even more important as the UK looks to enhance its diplomatic and trade links with the rest of the world.